A programme for destroying collective structures which may impede pure market logic – Editor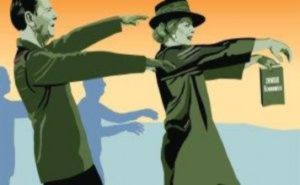 The following extract from an article by Pierre Bourdieu [1] was published by Lars Syll in RWER blogs on 10 Nov 2019 [2]:
" The neoliberal utopia evokes powerful belief – the free trade faith – not only among those who live off it, such as financiers, the owners and managers of large corporations, etc., but also among those, such as high-level government officials and politicians, who derive their justification for existing from it.
" For they sanctify the power of markets in the name of economic efficiency, which requires the elimination of administrative or political barriers capable of inconveniencing the owners of capital in their individual quest for the maximisation of individual profit, which has been turned into a model of rationality.
" They want independent central banks. And they preach the subordination of nation-states to the requirements of economic freedom for the masters of the economy, with the suppression of any regulation of any market, beginning with the labour market, the prohibition of deficits and inflation, the general privatisation of public services, and the reduction of public and social expenses.
" Economists may not necessarily share the economic and social interests of the true believers and may have a variety of individual psychic states regarding the economic and social effects of the utopia which they cloak with mathematical reason. Nevertheless, they have enough specific interests in the field of economic science to contribute decisively to the production and reproduction of belief in the neoliberal utopia.
" Separated from the realities of the economic and social world by their existence and above all by their intellectual formation, which is most frequently purely abstract, bookish, and theoretical, they are particularly inclined to confuse the things of logic with the logic of things."
References:
Know someone interested? Please share