CBA and ASIC to face a Royal Commission?
ERA Review Editor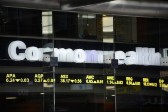 In a report appearing in the online newsletter The Conversation on 26 June, Michael Quilter (Department of Accounting and Corporate Governance, Macquarie University), drew attention to a senate inquiry which called for the Commonwealth Bank (CBA) and corporate regulator ASIC to be investigated by a Royal Commission.
The recommendation follows evidence of serious misconduct by the bank's financial arm, Common- wealth Financial Planning Limited (CFPL) and what the Senate Economics References Committee chair- man Senator Mark Bishop described in a press release as "appalling" conduct that included forgery.
"The conduct of a number of CFPL advisers was unethical, dishonest, well below professional standards and a grievous breach of their duties.
"The way in which vulnerable trusting people were targeted shows that the CFPL planners involved had a callous disregard for their clients' interests.
That a major financial institution could have tolerated for so long conduct that included apparent criminal activity is not easy to accept."
ASIC also faces criticism of allowing itself to be "complacent" with the Committee saying its "slow response to the CFPL case and lack of scepticism is hard to explain". And ASIC has responded with a statement [1] in which it has accepted much of the criticism levelled against it.
The CBA has also previously apologised [2] and has acknowledged the committee's report in a statement [3] but refuted Senator Bishop's statements. Liberal Senator David Bushby has also tabled a dissenting report.
The inquiry has handed down 61 recommendations, mostly aimed at enabling ASIC to efficiently carry out its responsibilities. ASIC's investing- ations into the CFPL matter eventually resulted in some advisers being banned, more than 1000 customers receiving compensation and enforceable undertakings entered.
There was further investigation after evidence of inconsistencies emerged between ASIC and the CBA about the payment of compensation to CFPL clients who had lost money. The committee sees the CBA as keeping not only its clients and ASIC in the dark, but also the committee itself. It is concerned that there are others caught up in the CFPL affair that have yet to be fairly compensated.
1. http://www.asic.gov.au/asic/asic.nsf/byHeadline/14-142MR%20ASIC%20statement
%20on%20Senate%20Economics%20Com mittee%20report?opendocument
2. https://www.commbank.com.au/about-us/news/on-the-record/2014/commonwealth-bank-response-to-four-corners-fairfax-investigation.html
3. https://www.commbank.com.au/about-us/news/media-releases/2014/cba-acknowledges-senate-committee-report-and-dissenting-report.html
Source: The Conversation, 27 June 2014
Article written by Michael Quilter.
Know someone interested? Please share