The legacy of Margrit Kennedy on the reform of money and land
Taken from the Sustainable Money blog site
The reform of money and land are two essential ingredients required to transition from the current scarcity based economy to a world where humans may enjoy the bounties of nature and technology, unleashed to fulfil their real creative and imaginative potential.
The source link below provides an excellent video interview with the late Margrit Kennedy, entitled Money and the land grab, in which she clearly explains the relationship between money and land. The video was produced by Fred Harrison of Share The Rents, who has been campaigning against the appropriation of land values for private gain for over 40 years. Fred filmed this video of Margrit on 13 February 2012, during her participation in the first public event organised by the Sustainable Money Working Group – Co-operative and Green Money – Opportunities and Barriers, which was a Round Table discussion, hosted by the Institute of Chartered Accountants of England and Wales (ICAEW), and chaired by Ed Mayo, the Secretary General of Co-operatives UK.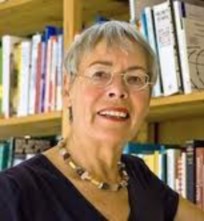 Margrit Kennedy has left us a generous legacy of profound insights into the nature and consequences of interest on money. In her book Interest and Inflation Free Money, she identified the potential dangers of land speculation arising directly from money reform and in this video she expands on the relationship between money and land.
Source: Sustainable Money Working Group blogsite, 11 January 2014.
http://sustainablemoneyblog.blogspot.fr/
The sustainable money blog site has been organised by the sustainable money working group (SMWG)., whose objectives are to:
Sustain small and intermediate sized businesses (SMEs) by providing alternative sources of liquidity in the event that a financial crisis deters banks from providing finance;

Establish a basis to develop a crisis and inflation resisting financial system that can also protect and nurture the environment to sustain humanity on the planet.
Know someone interested? Please share