More on Australia's housing market bubble
Editor
What defines a property bubble? A bubble is where investors drive prices higher due to expectations of future capital gains, rather than the income generated by an asset, such as rental from a house or unit.
Two years ago the Federal Treasury secretary John Fraser declared that a bubble exists in parts of the Sydney and Melbourne housing market. However such a declaration today would be a gross understatement. A recent article on the ABC News website by business reporter Michael Janda [1] provides the following revealing statistic: " Household debt [in Australia today] is more than 200 per cent of disposal income, and 120 per cent of GDP … "
Australia's housing market is in a bubble caused by the "neglect and drift" of successive state and federal governments, economist and former Liberal leader John Hewson has concluded.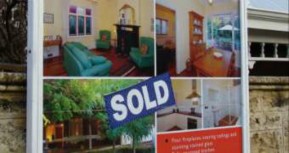 Speaking as part of a panel during a Lateline special on housing affordability [1], Dr Hewson said national economic data conclusively showed evidence of a housing bubble: "I think it's a crisis, it is a bubble. I know people are hesitant in saying that it is a bubble …. however house prices have gone up 250 per cent since the middle '90s in real terms. "
The real danger for the economy of Australia's current housing bubble is that any rapid fall in property prices would most likely create a banking crisis, since our banks are heavily involved in providing mortgages and in financing property investments.
What all housing bubbles have in common
An article by Katherine Jimenez in The Australian on 16 June 2016 [2] entitled Dr Hewson is not the only commentator to declare Australia has a property bubble. ASIC boss Greg Medcraft used the term almost two years ago and repeated it again during March.
"Housing market a 'time bomb', says investment legend" discusses statements made by the legendary U.S. investor and cofounder of the huge global investment management firm GMO, Jeremy Grantham. He is considered an expert on asset bubbles, and reported a year before the GFC: "In five years, I expect that at least one major bank (broadly defined) will have failed and that up to half the hedge funds and a substantial percentage of the private equity firms in existence today will have simply ceased to exist."
He also said on June 15 that Australia had an unmistakable housing bubble and that prices would need to come down by 42 per cent to return to the long-term trend.
"Australia is having one now. [House pricing is] near 7.5 times family income …. which suggests you are twice the size that you should be … Bubbles have many things in common but housing bubbles have a spectacular thing in common, and that is every one of them is considered unique and different."
Mr Grantham described Australia's housing market as a "time bomb" just waiting for interest rates to increase and then becoming impossible to support.
ABC News website http://www.abc.net.au/news/2017-03-22/property-bubble-called-by-former-liberal-leader-hewson/8375868
Know someone interested? Please share