IMF admits that neoliberalism causes inequality – Editor
The International Monetary Fund is backtracking on what it has promoted for decades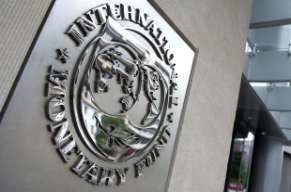 In the previous issue of ERA Review we saw the following statement from the head of the IMF (International Monetary Fund, Christine LeGarde: 'There is a strong case for domestic coordination across policies, with fiscal policy needing to do more in some cases', which appeared in The Managing Director's Spring Global Policy Agenda Decisive Action, Durable Growth April 2016.
Lagarde relates within it that the outlook for the world economy has weakened further, risks have increased, the recovery in advanced economies is moderate, emerging and developing economies are slowing further, risks to global financial stability have increased and a durable recovery seems elusive.
The IMF has now effectively repudiated the measures they've advocated and in some cases, forced, many countries to adopt for decades. The admission by Lagarde – that the neoliberal austerity policies have been responsible for creating inequality and poverty – is also consistent with what other economists attached to the IMF have been saying, in particular within a paper written by IMF Deputy Director Jonathan Ostry, Division Chief Prakash Loungani, and economist Davide Furceri [1,2,3].
In the June issue of the IMF's quarterly magazine Finance and Development, the above authors state that neoliberal- ism – seen in measures such as privatization, the opening up of domestic markets to foreign competition, and the cutting of government spending – has resulted in less benefits than expected and has increased inequality. They also cautioned against imposing austerity measures on debt-laden countries.
In one of his recent blogs, Professor Bill Mitchell laid the blame for what has happened with the IMF: " In the last month or so, we have seen the IMF publish material that is critical of what they call neo-liberalism. They now claim that the sort of policies that the IMF and the OECD have championed for several decades have damaged the well-being of people and societies. They now advocate policy positions that are diametrically opposite their past recommendations (for example, in relation to capital controls). In the most recent OECD Economic Outlook we now read that there is an "urgent need" for fiscal expansion – for large-scale expenditure on public infrastructure and education – despite this organisation advocating the opposite policies at the height of the crisis. It is too early to say whether these 'swallows' constitute a break-down of the neo-liberal Group- think that has dominated these institutions over the last several decades.
But for now, we should welcome the change of position, albeit from elements within these institutions. They are now advocating policies that Modern Monetary Theory proponents have consistently proposed throughout the crisis. If only! The damage caused by the interventions of the IMF and the OECD in advancing austerity would have been avoided had these new positions been taken early on in the crisis. The other question is who within these organisations is going to pay for their previous incompetence? "
Sources:
1. RSN, 5 June 2016
"After Years of Pushing Neoliberal Policies, IMF Admits Neoliberalism Causes Inequality" http://readersupportednews.org/news-section2/318-66/37276-after-years-of-pushing-neoliberal-policies-imf-admits-neoliberalism-causes-inequality
2. Fortune, 3 June 2016
"Even the IMF Now Admits Neoliberalism Has Failed " by Ben Geier http://fortune.com/2016/06/03/imf-neoliberalism-failing/
3. IMF web magazine – Finance and Development, June 2016 "Neoliberalism: Oversold?" by J. Ostry, P. Loungani and D. Furceri http://www.imf.org/external/pubs/ft/fandd/2016/06/ostry.htm
Know someone interested? Please share