Economic Reform Australia 
for a just and sustainable society
working for a just and
sustainable society
As if there was need for any more evidence, with the $trillions currently being spent into the economy by governments around the world. Yes, sovereign currency governments do that by legislative fiat and it is time to finally draw the veil on the misconceptions and deceit befuddling this issue. Here in Australia government money creation is simply a policy decision for allocating resources and social entitlements within society.
No future generations burdened with debt, nothing to pay back!
In the recent seminar organised by the New Approaches to Economic Challenges (NAEC) initiative within the OECD Professor Stephanie Kelton makes a compelling argument drawing from her latest book, "The Deficit Myth". Chapter 3 is available online: The National Debt (that Isn't).
The full recording can be found here on the OECD website.
Listen to an interview in June 2020 between Alan Kohler and Stephanie Kelton.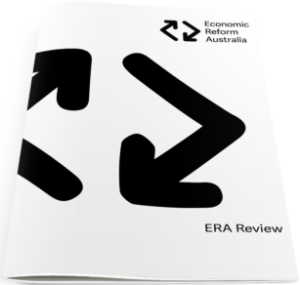 The ERA Review is our bi-monthly journal, bringing together a range of articles from contributors in Australia and around the world.
Check out our latest ERA Review here for a list of recent articles as well as links to past editions. While many articles are written on topical issues, revisiting past contributions can also be most instructive.
To learn more about ERA, click on the link below.