Economic Reform Australia 
for a just and sustainable society
working for a just and
sustainable society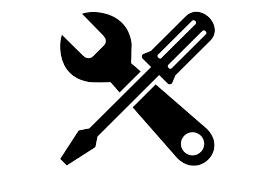 Budget Repair
With the Covid pandemic the federal government has been spending into society to support businesses and individuals. This stimulus spending has provided support for businesses as well as families and individuals. It has been a lifesaver for many and resulted in a significant reduction in private sector debt.
Yet something has gone wrong and we are told that the budget needs to be repaired. The budget is of course a spreadsheet which lists all ingoings and outgoings as well as the resulting balance. So what has happened?
Do some spreadsheet formulae need updating, broken links need fixing?
We have experience with spreadsheets and stand ready to lend support.
As if there was need for any more evidence, with the $trillions currently being spent into the economy by governments around the world. Yes, sovereign currency governments do that by legislative fiat and it is time to finally draw the veil on the misconceptions and deceit befuddling this issue. Here in Australia government money creation is simply a policy decision for allocating resources and social entitlements within society.
No future generations burdened with debt, nothing to pay back!
In the recent seminar organised by the New Approaches to Economic Challenges (NAEC) initiative within the OECD Professor Stephanie Kelton makes a compelling argument drawing from her latest book, "The Deficit Myth". Chapter 3 is available online: The National Debt (that Isn't).
The full recording can be found here on the OECD website.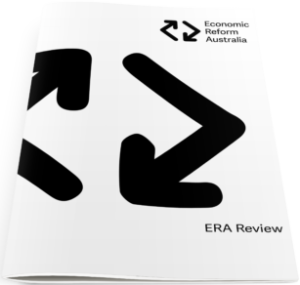 The ERA Review is our bi-monthly journal, bringing together a range of articles from contributors in Australia and around the world.
Check out our latest ERA Review here for a list of recent articles as well as links to past editions. While many articles are written on topical issues, revisiting past contributions can also be most instructive.
We are affiliated with Rethinking Economics Australia, part of an international movement advocating for a thorough review and overhaul of the economics curriculum taught in universities around the world.
Please consider supporting them.
You can help spread the word – share articles with friends and also make a donation
Donations can also be made by cheque
(address: PO Box 505, Modbury, SA 5092)
or bank transfer using our
PayID
[email protected]
Economics is not a vanity project!
To learn more about ERA, click on the link below.
We thank our Patrons for their support:
Prof Stephanie Kelton, Prof Frank Stilwell, Dr Evan Jones, Prof Steve Keen, Prof David Shearman, Dr Ted Trainer, Prof Phil Lawn